The wedding season is always an exciting time, and for bridesmaids, it is essential to find the perfect dress that will make them feel beautiful and complement the bride's gown. One of the most critical decisions for bridesmaids is the choice of color. The right color can enhance the overall look and feel of the wedding and make the bridesmaids feel confident and comfortable. As we head towards 2023, many bridesmaids are eager to know the top color trends for their dresses.
1. Soft Pastels:
Pastel shades like blush pink, lavender, and baby blue have always been popular for bridesmaid dresses, and they are expected to rise in popularity in 2023. These soft hues create a romantic and ethereal look that complements the bride's gown and adds a touch of femininity to the bridal party.
2. Bold Colors:
Bold colors are trending in bridesmaid dresses as brides are looking to add pops of color and personality to their weddings. These statement-making hues make the bridal party stand out and create a festive and fun atmosphere. The most popular bold colors for bridesmaid dresses are emerald green, cobalt blue, fuchsia, and deep burgundy. These colors make a strong visual impact and work well with a range of skin tones and wedding themes, from modern to classic.
3. Neutral & Rustic Tones:
Rustic and neutral colors like olive, terracotta, and taupe are trending for bridesmaid dresses because they create a natural and organic look that complements the current trend towards outdoor and nature-inspired weddings. These earthy tones also add warmth and depth to the color palette and are versatile enough to work with a variety of wedding themes and settings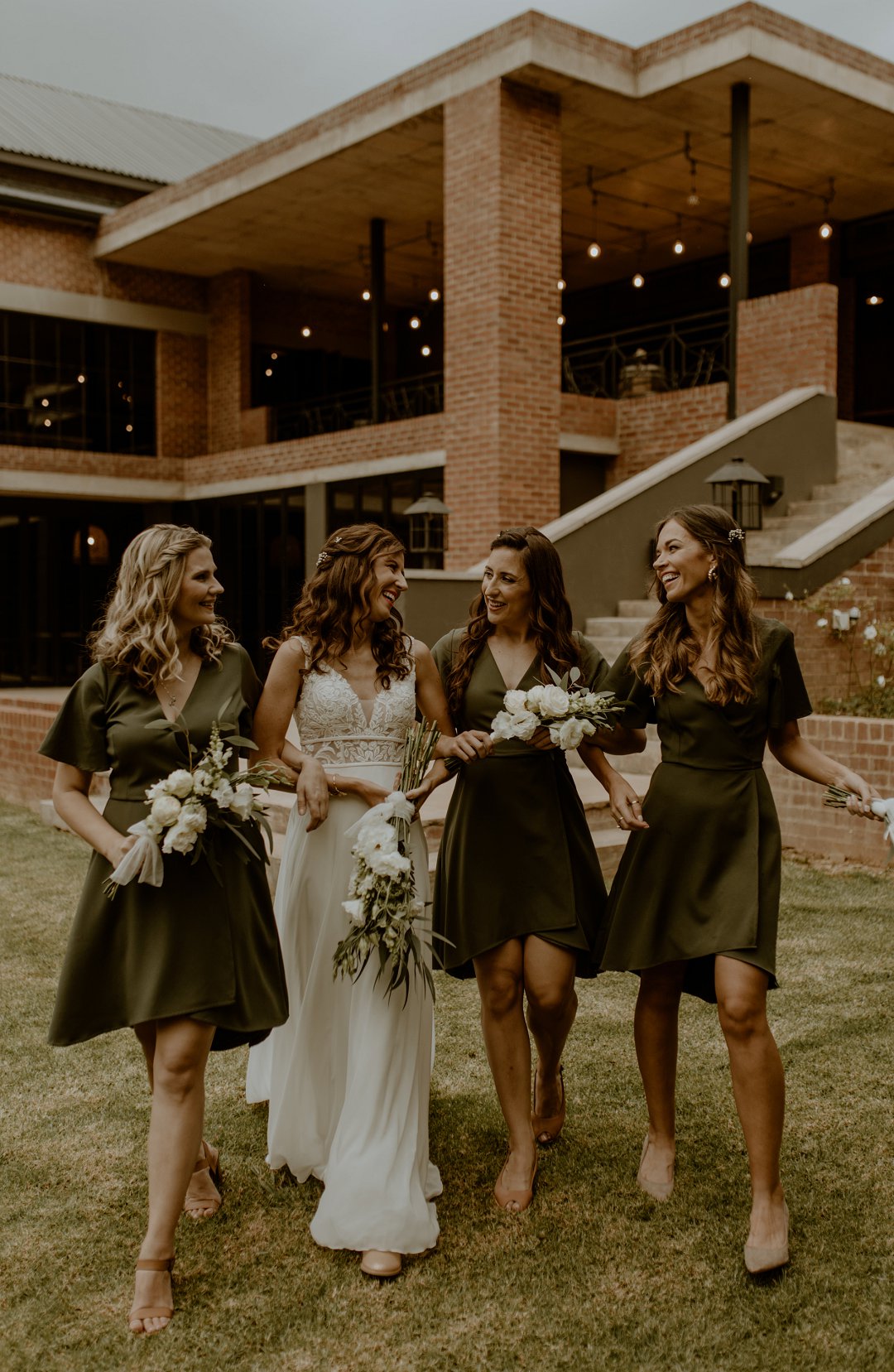 4. Metallics:
Metallic shades like champagne, silver, and rose gold have become increasingly popular in recent years. Metallic colours are popular choices for bridesmaid dresses because they are versatile, timeless, and create a luxurious and glamorous feel. They also photograph beautifully, adding warmth and depth to wedding photos.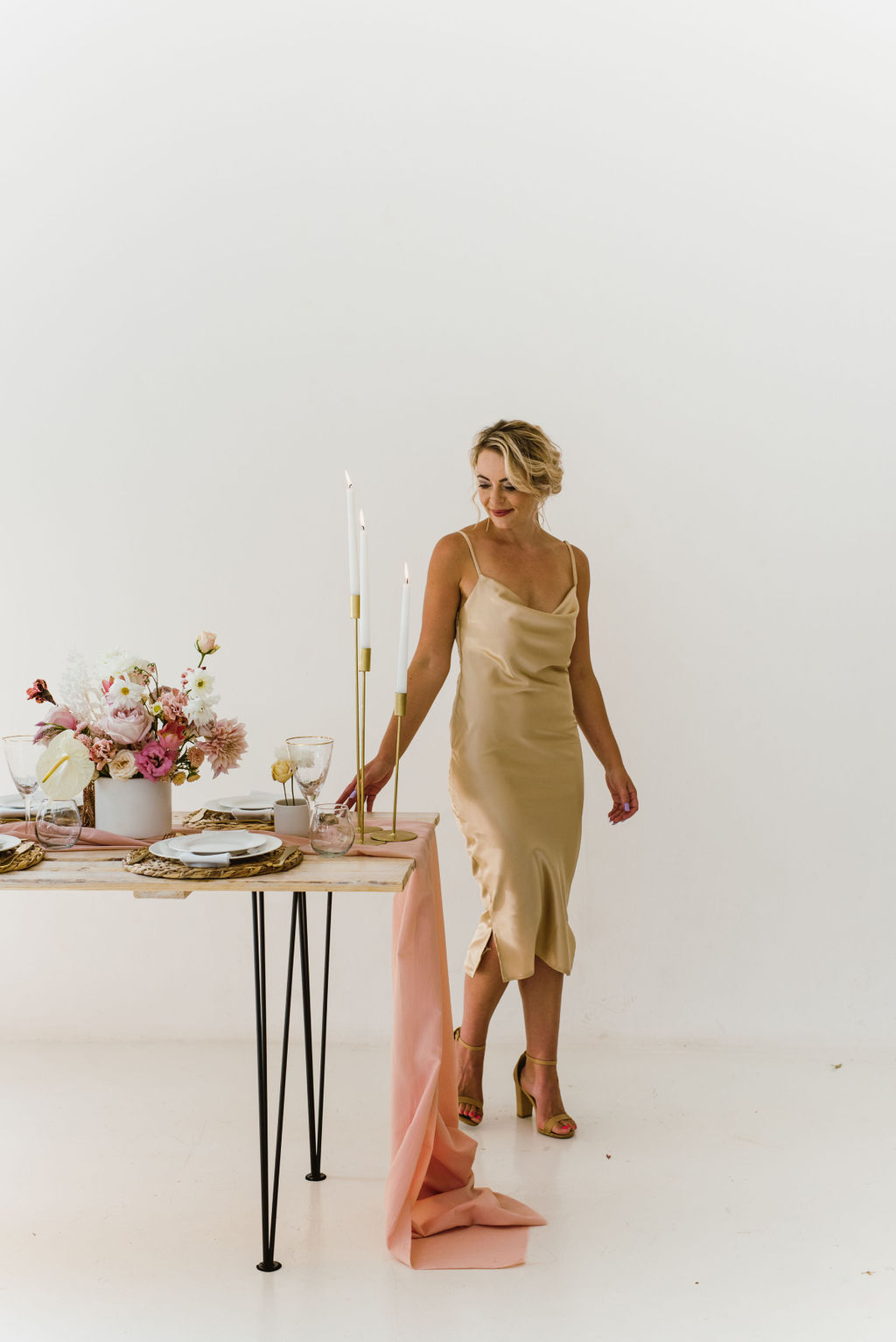 5. Jewel Tones:
In 2023, jewel tones are anticipated to be in demand for bridesmaid dresses. These deep and vibrant hues, such as emerald green, sapphire blue, and ruby red, will bring richness and depth to the dresses, producing an opulent and sophisticated look that is ideal for fall and winter weddings.
Choosing the right color for bridesmaid dresses is an essential part of the wedding planning process. In 2023, bridesmaids can choose from a range of color trends, from soft pastels to bold and bright hues, neutral tones, metallics, and jewel tones. Whatever the color, the most important thing is that bridesmaids feel confident and comfortable in their dress and complement the bride's gown to create a beautiful and memorable wedding day